ANSUL R-102 FIRE SUPPRESSION SYSTEMS
FOR BREVARD COUNTY
Today's high-temperature, high-efficiency cooking appliances, plus the use of hotter burning vegetable oils, pose a greater fire suppression challenge than in the past. ANSUL® R-102 Restaurant Fire Suppression Systems meet the challenge and are the top choice of food service kitchens worldwide.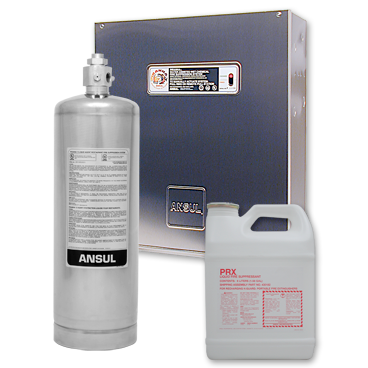 PRE- ENGINEERED FIRE SUPPRESSION SYSTEMS
The R-102 system incorporates a flexible design with an extremely effective ANSULEX Low pH Liquid Agent that quickly knocks down flames and cools hot surfaces while generating a tough vapor-securing blanket that helps prevent reflash.
The R-102 system is designed to protect cooking equipment such as various types of fryers, griddles, range tops, broilers, char-broilers, and woks. It also detects and suppresses fire in ventilating equipment including hoods, ducts, plenums, and auxiliary grease extraction devices.
Contact our team for a suppression system that stops a fire in its tracks. Our service extends throughout Central Florida with our corporate office based in Brevard County.